Is it hot in here or is it just the animals?
Crowded Fire Theater Company is holding a fundraiser, and it's of the hot and steamy variety. Sort of.
Playwright Trevor Allen has been working on a play, Zoo Logic, about his experiences as an employee of the San Francisco Zoo. As part of his research, he interviewed Jane Tollini, a former Zoo employee who became famous for her Valentine's Day sex tour.
Somehow, during their discussion of hot-and-bothered animal love, Crowded Fire came up.
And now Tollini is giving an hour-long virtual sex tour as part of Crowded Fire's summer fundraiser, Summer Lovin': A Sex Tour with Jane Tollini. And the beauty part is you don't even have to go to the zoo.
Press materials state that the presentation is "not for the weak of heart…Her factual, yet entertaining, take on the birds and the bees manages to shock even San Francisco's unshockable audience!"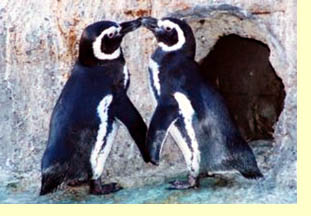 The event is at 7:30 p.m. Saturday, Aug. 2 at the Magic Theatre (Southside), Building D, Fort Mason Center, Marina Boulevard at Buchanan Street, San Francisco. Tickets are $30 in advance, $35 at the door or $25 if you buy them in the lobby at Crowded Fire's current production, The Listener, at Traveling Jewish Theatre.
Money raised from the event will help support the September workshop of Allen's Zoo Logic.
For more info: Visit www.crowdedfire.org