Sure the Bay Area is brimming with homegrown theatrical talent. But there's always room for a few visitors.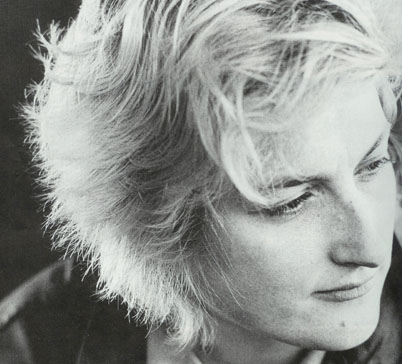 Now here's something intriguing: a British theater company called 19;29 is setting up shop at The Mosser Hotel to produce the late Sarah Kane's 1995 work Blasted.
with tabloid hack Ian and epileptic Cate for a radical reassessment of Sarah Kane's seminal 1995 work Blasted. Kane, who died in 1999, is most famous for her highly charged piece 4.48 Psychosis (seen here at Cal Performances).
Dealing with rape and brutality, Blasted is considered by some to be a modern classic for its unflinching depiction of "the depths of humanity and the personal impact of war."
Performed in the intimacy of a hotel suite, 19;29's transatlantic cast, according to a press release, "seeks to sear Kane's dystopic vision onto the audience's consciousness. The physical immediacy of the action has a stomach-churning intensity, which cannot fail to provoke thought and debate as civilization and barbarity collide before your very eyes."
Sounds intense. Check it out beginning Thursday, June 19 and continuing through June 25 at The Mosser Hotel, 54 Fourth St., San Francisco. Shows are at 3, 5 7 and 9 p.m. Tickes are $19. Visit www.theatrebayarea.org. The show is presented in association with the Exit Theatre. Also check out www.nineteentwentynine.co.uk.
But wait, there's more. A week or so ago I went to see The Group at The Climate Theatre in which the audience is seated, encounter group style, in a circle. In such an arrangement you can't help talking to your neighbors. Mine happened to be visiting from Canada, and when they learned I was a sort-of member of the press, they lit up and told me about a great group to be on the lookout for when they came to San Francisco.
Well, here they are:
The New Conservatory Theatre is presenting the San Francisco premiere of 2boys.tv, the darlings of the is proud to present the San Francisco premiere of 2boys.tv, darlings of the Montréal cult cabaret scene. The evening promises to deliver "a riotous evening of absurd, eclectic, and multimedia drag performance.
Here's more about the show: This internationally acclaimed duo brings to San Francisco their unique repertoire of epic multimedia performance, which aims to dazzle and provoke with political and poetic vigor. 2boys.tv incorporates an inimitable blend of burlesque, video projections, opera, show tunes, and old films in a two-part evening specifically designed for The New Conservatory Theatre Center, featuring: Purée and Zona.
In Purée, 2boys present and unpredictable romp into the queer politics of marriage, religion, displacement, and liberation: With musical sources as varied as Maria Callas, Ethel Merman, Judy Garland and Mae West, Purée presents pointed commentary with a spoonful of sugar, drag cabaret that is both visually extraordinary and humorously delivered.
Zona combines disparate elements of Alfred Hitchcock, Tennessee Williams, Bette Davis and Katharine Hepburn in an act that follows an "actress" as she struggles to find her genuine voice, whilst descending into madness. A journey through accusation, guilt, amnesia, and regret is constructed out of sampled audio clips from classic films about the theatre, and about the anxiety over the roles we play on stage and in life.
The show previews August 6 – 8, opens August 9 and runs through August 31. All performances are at The New Conservatory Theatre Center (Decker Theatre), l25 Van Ness Ave. near Market St. in San Francisco. Tickets range from $22 – $34. Call 415-861-8972 or visit www.nctcsf.org.
Visit 2boys.tv for a lot of fun stuff.