Growing up, watching "The Carol Burnett Show" on Saturday nights was a highlight of the week. As far back as I can remember, I was a Saturday night TV junkie, with "The Mary Tyler Moore Show" and "Carol Burnett" as my earliest and still most cherished entertainment experiences. Those actors became, as silly as it sounds, like family — reliable, hilarious, touching, surprising.
Harvey Korman's death Thursday at age 81 wasn't exactly a surprise. Anyone who had seen him in recent years saw age dimming his light a little. In his appearances with old cohort Tim Conway, Korman seemed to be feeling the years.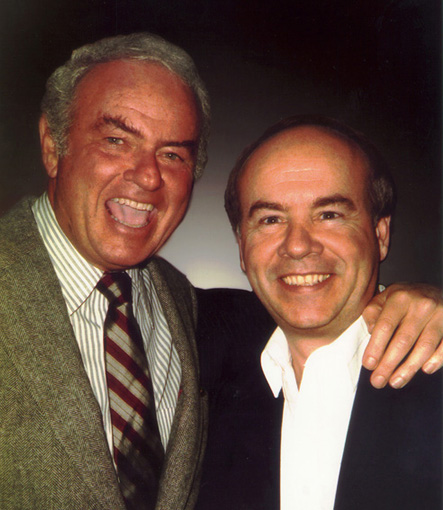 Korman is the first of the Burnett crew to go, and it's such a loss. The good news is that all of his best TV and movie work (he was so great in Mel Brooks' Blazing Saddles and High Anxiety) continue.
When I think of him on "The Carol Burnett Show" I think of him padded up with boobs and hips as Mother Marcus on the soap opera spoof "As the Stomach Turns." And he and Carol as the old folks in the rockers singing songs and making sexual innuendo. I also recall the sort of sitcom-within-the show in which Carol and Harvey were a married couple (I think his name was Roger), and Vicki Lawrence was Carol's little sister.
Of course, my favorite Korman character was Ed Higgins, Eunice's belligerent and none-too-bright hardware-store-owning husband. Korman could do dramatic work — look no further than these family sketches as proof.
Korman's other claim to fame on the "Burnett" show — other than the ease with which he cracked up during a sketch, especially opposite Conway — is that he could neither sing nor dance terribly well, so during those splashy musical finales, he was always pretending to shuffle along as best he could.
The best way to honor Korman is to laugh at him. Here's a classic "Carol Burnett Show" sketch involving Harvey as the patient and Tim as the bumbling dentist.
And here's a snippet from "As the Stomach Turns" with Korman in full comic drag as Mother Marcus, Canoga Falls' resident yenta.