Let the squealing begin.
Disney's tween entertainment behemoth High School Musical has just been announced as a "special spring engagement" in SHN's Best of Broadway season in San Francisco.
HSM, as the kids call it, has already been two phenomenally successful made-for-TV musicals on the Disney Channel, a string of best-selling soundtrack, sing-along and scream-along CDs and innumerable spin-off products from backpacks to makeup kits to kissable Zac Efron posters.
Though we've seen numerous community and school productions of HSM in the Bay Area, the production arrriving in April of 2008 to the Orpheum Theatre will be the first professional version of the show.
HSM on stage has a book by David Simpatico (adapted from the original movie script by Peter Barsocchini) and a score that has all the songs from the original soundtrack plus two new songs. The live orchestra and cast numbers 34.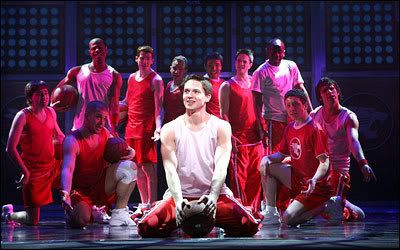 Says Disney Theatrical Productions president Thomas Schumacher (also a San Mateo native): "Our stage version of this great property has been mounted as a direct response to overwhelming demand. As someone who has been passionate about theater since I was a kid, I am thrilled that we are touring this remarkably popular title as a fully realized stage production, and most certainly introducing countless young people to the world of theater for the very first time. You can't ask for more than that. It's a great joy and privilege for us to be able to produce and present the Disney Channel's enormously popular property on stage."
The creative team includes director Jeff Calhoun (Big River), choreographer Lisa Stevens and music supervisor Bryan Louiselle.
And no, Mr. Efron, Vanessa Hudgens nor Corbin Bleu will be in the cast.
Tickets will range from $23 to $85 and will go on sale Dec. 17. Visit www.shnsf.com for information. For tickets call 415-512-7770 or visit www.ticketmaster.com.