(all photos Associated Press)

For Spring Awakening fans such as myself, Sunday night's Tony Awards was one of the most exciting in years. Granted, the "medley" of songs performed by the exuberant cast wasn't great. The girls sang "Mama Who Bore Me," then the boys sang "The Bitch of Living" (with some slightly re-tooled lyrics), then everybody sang "Totally F***ed" and covered their mouths where they would have used the f-word. Unless you knew that it just looked silly.
Still, eight awards out of 11 nominations is more than enough to make up for the medley.
Herewith, a gallery of choice Awakening moments.
John Gallagher Jr. wins for best supporting actor in a musical and says to director Michael Mayer, "Michael, I'm not the only one whose life you changed this year."
Steven Sater wins for best book and manages to incorporate the song title "The Bitch of Living" into his speech. He, along with Duncan Sheik, would also go on to win best score.
Duncan Sheik won two awards: best orchestrations (during the non-televised portion) and best score (with Sater). His memorable quote: "Musical theater rocks."
Bill T. Jones thanked his sisters, including Rhodessa Jones, of San Francisco's Cultural Odyssey, when accepting his award for best choreography.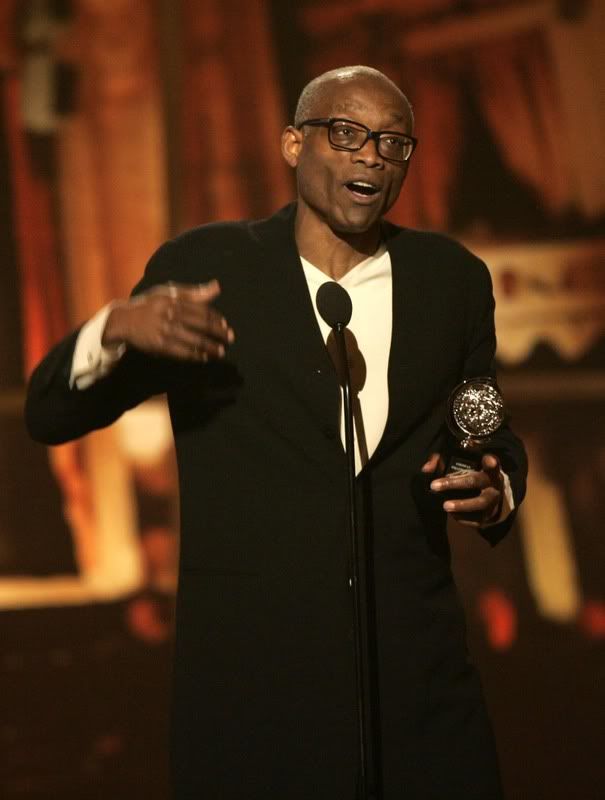 Director Michael Mayer finally won a Tony after nominations for You're a Good Man, Charlie Brown, Thoroughly Modern Millie and A View from the Bridge.
And of course there were the "kids" singing and dancing their fool hearts out on the "medley." (In an interview, Sheik couldn't even bring himself to say the word "medley." He described the number as "several songs strung together.")