The stage isn't the only place for theater these days. And as a wise man named Peter Allen once said, "Everything old is new again."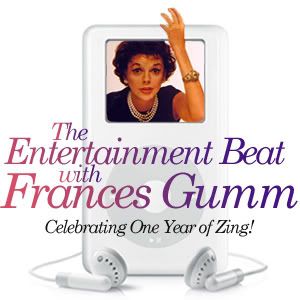 It seems radio has been reborn in the form of podcasts, and no one is exploiting the form quite as brilliantly as 25-year-old New Yorker Bill Phair, the one-man wonder behind "The Entertainment Beat with Frances Gumm," a spectacular bit of computer engineering.
Each episode features Phair's spot-on Judy Garland impersonation as Judy muddles her way through the modern world (for some reason she didn't actually die in 1967 — or maybe she did — it doesn't matter). Judy relies heavily on her manager, Roger Darling, and her covey of chums: Bernadette Peters (a devastating portrayal), Carol Channing ("Razzzzzberries!"), Gwen Verdon, Pia Zadora (represented by a little cough) and Gollum from The Lord of the Rings.
Phair plays everybody and also crafts a soundscape that works in show tunes (Audra McDonald makes frequent, often hilarious appearances) and the occasional hip-hop number (Judy singing "It's Hard Out Here for a Pimp" has to be heard to be believed).
Though campy and funny, Phair's podcast is so much more. This is real radio theater (real bizarre, but still) and deserves the biggest possible audience.
Phair is currently working on what he promises will be the JudyCast's "most ambitious episode to date." The podcast is available to downolad via iTunes or at Phair's Web site.