(all photos Associated Press)
"Musical theater rocks," so said Duncan Sheik with a sly smile and a twinkle in his award-drunk eyes during Sunday's Tony Awards.
Here's Sheik on the red carpet before the event.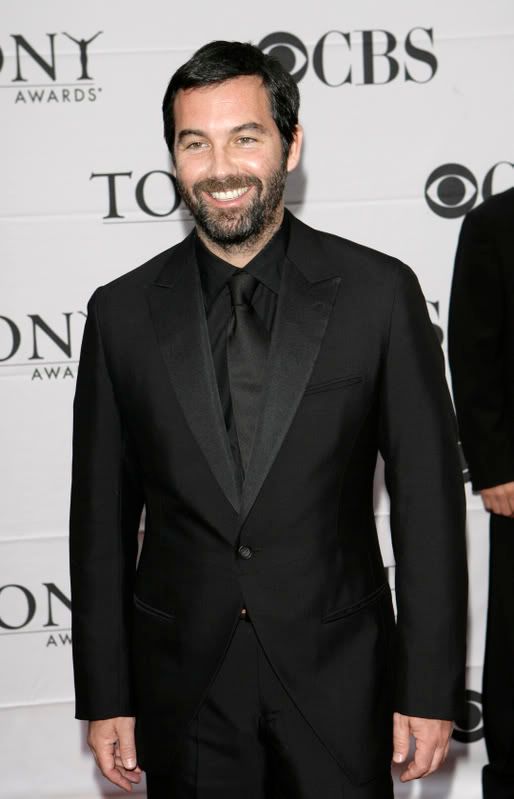 That's the smile of someone who knows he's going to win two Tonys (for best score and orchestration for Spring Awakening.
Another gorgeous red carpet arrival was best actess in a musical nominee Audra McDonald (110 in the Shade), who would not go on to win her fifth Tony.
But she would go on to electrify the audience (in Radio City Music Hall and at home) with the number "Raunchy" alongside co-star (and fellow nominee) John Cullum.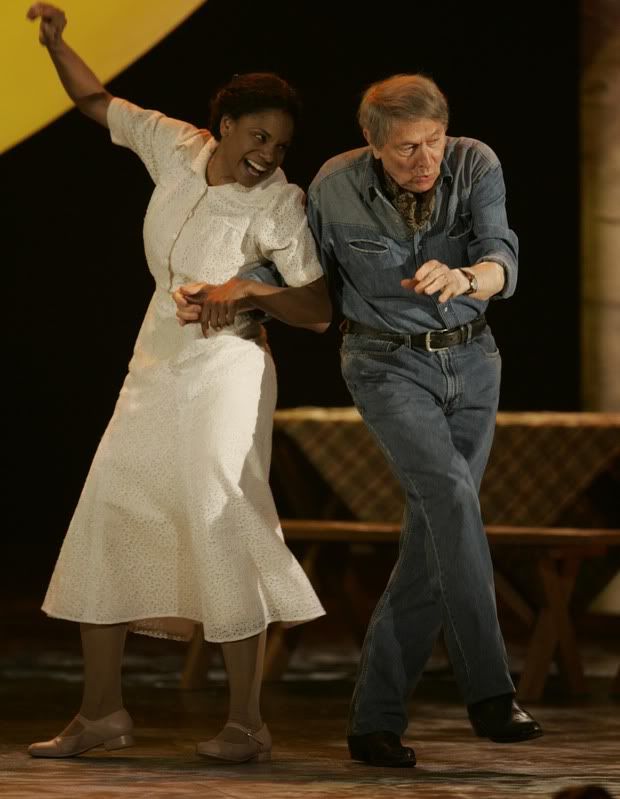 Returning to the red carpet, here's the lovely Laura Bell Bundy, nominee for best actress in a musical for her role as Elle Woods in Legally Blonde. To no one's surprise, Bundy did not win, and Blonde failed to win in any category.
Looking like the Broadway royalty she is, Angela Lansbury, a best actress in a play nominee for Deuce, arrives. That's Harry Connick Jr.'s daughter in the rear looking at Lansbury adoringly ("Daddy! It's the voice of Mrs. Potts!). Lansbury lost to an ecstatic Julie White for The Little Dog Laughed, but she was a gracious ad hoc host.
Cutest married couple award on the red carpet goes to Idina Menzel and Taye Diggs. Neither was nominated but they should have received an award for looking so good.
I am thrilled that David Hyde Pierce, by all accounts a marvelous guy, was the surprise winner for best actor in a musical (for Curtains), but I was a little disappointed for Raul Esparza, who is electrifying as Bobby in the John Doyle revival of Company (which won best musical revival). On the red carpet he was clearly amused by the whole shebang.
Esparza's performance of "Being Alive" during the awards was just a taste of how good he is in this show.
Another cutest couple award goes to a non-couple: presenters Cynthia Nixon and Felicity Huffman, who should definitely find a project to work on together.
Speaking of couples, hard to resist including a snap of Liev Schreiber and Naomi Watts. In Hollywood that's called a baby bump. In New York, it's called pregnancy.
In the realm of manufactured couples, here are the reality show castees Max Crumm and Laura Osnes, who will be starring on Broadway in the much-needed revival of Grease.