"I'm so old people will say, `Is he still alive?'"
That's Roger Rees exaggerating people's response to his arrival in San Francisco with his one-man show What You Will, an evening of Shakespeare, stories about Shakespeare and about performing Shakespeare, that begins performances today (July 18) at the American Conservatory Theater.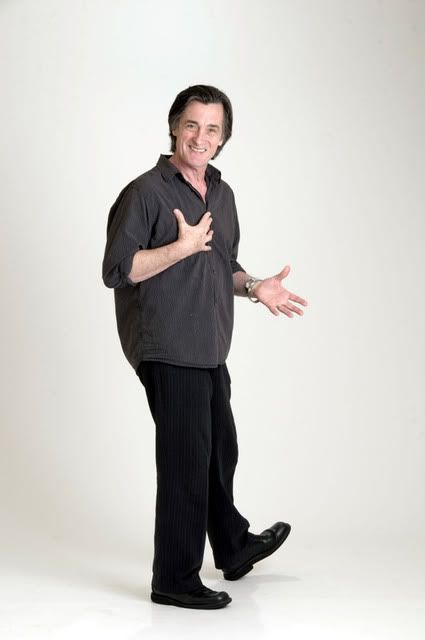 The Welsh-born Rees, 64, is one of those extraordinary actors who can seemingly do anything. He won a Tony Award in 1982 for his work in the Royal Shakespeare Theatre's production of The Life and Adventures of Nicholas Nickleby, a gargantuan, two-part undertaking in which Rees played the leading role. He's also familiar from his many TV appearances – Robin Colcord on "Cheers," Lord John Marbury on "The West Wing" and more recently, Dr. Colin Marlow, the surgeon who patted Cristina Yang's ass on "Grey's Anatomy."
Rees also co-wrote, with his partner, Rick Elice (co-writer of Jersey Boys) a hit comedy thriller called Double, Double (which ran for a year in London's West End with Rees starring opposite Jane Lapotaire), and he ran the Williamstown Theatre Festival in Massachusetts for three years.
As previously stated, the man can do just about anything.
Rees was last in San Francisco as the director of Bebe Neuwirth's
Kurt Weill revue, Here Lies Jenny, three years ago. His only other experience with the Bay Area prior to that was as a vacationer in Sonoma and as an actor playing the villain in Stop! Or My Mom Will Shoot, which filmed in Point Reyes.
Rees developed What You Will with Beth Emerson at the Folger Theatre in Washington, D.C., and performed it there and at the Williamstown Theatre Festival. He calls the show "an evening of juxtaposed material" and says the show is "changing as I do it."
The show includes some great Shakespeare soliloquies (male and female) and stories of Rees' onstage experiences and even includes "appearances" by Noel coward, James Thurber, Charles Dickens and Stevie Wonder.
"I do soliloquies and relate stories and offer commentary about characters and acting," Rees says. "It seems to have a nice shape of an evening. It's really about the humanity you need to bring to bear when performing Shakespeare."
Before putting this show together, Rees recalls doing similar patchwork evenings in England, when, on days off, he and Judi Dench and her husband, Michael Williams, would perform a similar kind of show.
"We'd drive up to some stately home and perform," Rees recalls. "In the end, we had so many of these party pieces – 26 of them – that we created the show 26 Characters in Search of an Author. We assigned each letter of the alphabet to a favorite piece."
After performing in Hamlet with Virginia McKenna (whom Rees describes as "a great English actress"), Rees and McKenna continued exploring mother and son relationships with a show called, appropriately, Sons and Mothers.
With What You Will, Rees is hoping to get the show solidly on its feet then tour extensively. "I'm thinking of this as something we can take around the English-speaking world spreading the word of Shakespeare," he says.
While he was running the Williamstown Theatre Festival, Rees wasn't on stage a whole lot, though he was on the Tony nominating committee last year and saw everything. "I'll do it again this year," he says. "I love being an audience. It was a fascinating and wonderful experience. That's the thing about theater – there's something for everybody, and it's different every time."
That's part of the reason he loves being an actor on stage – because it's different every time.

"You get to do the whole thing again the next night," he says. "I love telling stories in a room to other people. Film scripts get smaller and smaller, and once you get the scene right, you never do it again. Theater is scary because things go wrong and you always wish you were better. Doors get stuck and guns don't end up where they should be. It's a perilous thing that is supposed to be serious. Nothing could be more stupid than an actor without a prop."
Though afraid of the old axiom that an actor's legs are the first to go, Rees says he's standing sturdily these days, and he's delighted to be returning to San Francisco.
"Audiences there have a real sense of occasion," he says. "They have a great knack for going to the theater in sensible and clever ways."
Roger Rees' What You Will runs July 18 through Aug. 9 at American Conservatory Theater, 415 Geary St., San Francisco. Tickets are $29-$85. Call 415-749-2228 or visit www.act-sf.org for information.