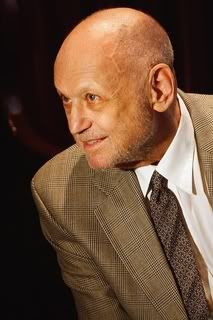 San Francisco's unique musical theater company, 42nd Street Moon, kicks off its 16th season with a celebration of Tony Award-winning Broadway composer Charles Strouse on Monday, June 30: You've Got Possibilities: Celebrating the Musicals of the 1960s and an 80th Birthday Salute to Charles Strouse.
Strouse won his Tony Awards for Bye, Bye Birdie in 1960, Applause in 1970 and Annie in 1977. Among his other shows are Golden Boy (a starring vehicle for Sammy Davis Jr.), It's a Bird, It's a Plane, It's Superman, Rags and Nick and Nora. The composer (who also wrote the theme song for "All in the Family") will be in attendance.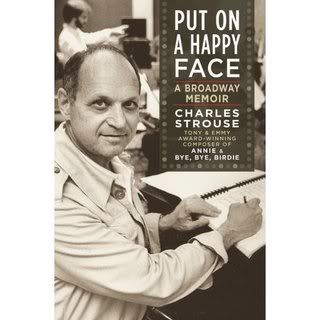 In addition to commemorating his eighth decade, Strouse is also celebrating the release of his autobiography: Put on a Happy Face: A Broadway Memoir. The book and the 42nd Street Moon show are all part of a year-long tribute that includes concerts, revivals and special events around the world.
The 42nd Street Moon show at the Alcazar Theatre includes special guests Nancy Dussault, Andrea McArdle (who got her start in Strouse's Annie), Linda Posner (credited as Leland Palmer starred in Strouse's Applause as well as the movie All That Jazz — this marks her first stage appearance since her retirement from show business in 1977), Susan Watson (began her Broadway career in Bye, Bye Birdie), and Klea Blackhurst.
The gala begins at 5:30 p.m. with hors d'oeuvres and a silent auction. Performance follows at 7 p.m. The Alcazar is at 650 Geary St., San Francisco. Tickets are $100 ($75 of which is tax deductible). Call 415-255-8207 or visit www.42ndstmoon.org.
To keep up with everything going on in Charles Strouse's celebratory 80th year, visit www.charlesstrouse.com.
Here's a clip from the NY Post's "Backstage with Michael Riedel" that includes a visit with Strouse: