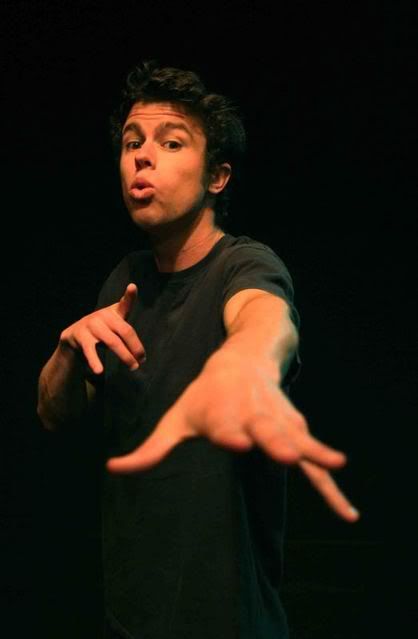 Tings certainly do happen when you're Dan Hoyle.
The young performer, both author and performer of Tings Dey Happen, is this year's winner of the Will Glickman Playwright Award, which brings with it a check for $4,000. The award is given annually to a playwright whose work makes its world premiere in the Bay Area.
In Tings, the dynamic Hoyle (son of great Bay Area actor/clown Geoff Hoyle) told the story of his experiences in Nigeria studying that country's complicated — and dangerous — oil indsutry and its political fallout. The play had its premiere at San Francisco's The Marsh, one of the country's top theaters for the development of new solo work, and then went on to a well-received run in New York. Charlie Varon, a previous Glickman winner himself (for Rush Limbaugh in Night School), directed.
The Marsh, as producer of the work, will receive a plaque in honor of Hoyle's achievement.
The Glickman Award, named for comedy writer and theater lover Will Glickman, is administrated by Theatre Bay Area, and the award committee comprises yours truly, Rob Hurwitt of the San Francisco Chronicle, Rob Avila of the Bay Guardian, Chloe Veltman of the SF Weekly and Karen D'Souza of the San Jose Mercury News.