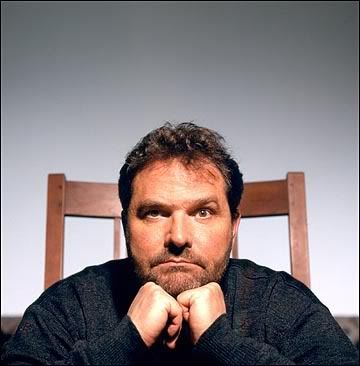 Campo Santo, the small theater company with major literary impact, is not doing a traditional season.
Sean San Jose, Campo Santo founder, and Deborah Cullinan, executive director of Intersection for the Arts, describe this offbeat season as a "search for the most exciting and bold new theatrical constructs."
The season includes three world-premiere plays by some literary heavyweights, but each premiere lasts a limited time.
First up is Denis Johnson's Des Moines, which opens Oct. 19 and closes Oct. 21. That's right, three performances only. And guess what? The shows were sold out before rehearsals even began.
That's what Johnson's name can do, and that's only speaking of him as the playwright of such extraordinary work as The Soul of a Whore, a previous Campo Santo-Intersection collaboration. Never mind that last week Johnson (above) was nominated for a National Book Award for his epic Vietnam novel, Tree of Smoke. People around here love Johnson as a playwright (OK, as a novelist, short-story writer and all-around great guy, too).
The tag-line for Des Moines is: "Come to a party…where a play breaks out!" And that's pretty much what happens. Ticket buyers are given a super-secret location in San Francisco. They show up and take part in a cocktail party — complete with live music and cocktails — and the play sort of unfolds around them. Attendees can expect to meet a cabbie, a devout grandmother, a grieving widow and a cross-dressing priest among others as they randomly collide at a cocktail party in the Mission District and a small house in Des Moines, Iowa.
Jonathan Moscone, artistic director of California Shakespeare Theater, directs a cast that includes Jeri Lynn Cohen, Cully Fredericksen (below), Margo Hall, Max Gordon Moore and Luis Saguar.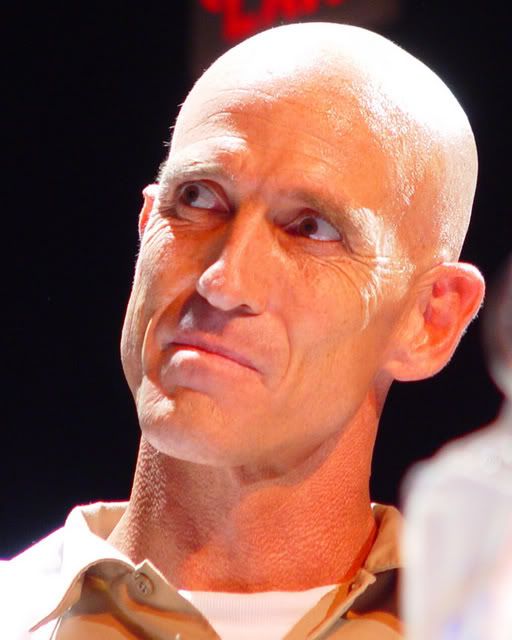 If you're intent on getting into Des Moines (and who could blame you?), you can put your name on the waiting list by e-mailing reservations@theintersection.org.
But wait, there's more!
And because one new Johnson play is never as good as two new Johnson plays, Campo Santo and Intersection are premiering another one: Everything Has Been Arranged, a collaboration with Southern Exposure (an artist-run contemporary-arts and arts-education group) based on Johnson's story "The Small Boys' Unit," about civil wars in Liberia, from his book Seek.
San Jose directs the show, which is part of Grounded?, a series of juried projects at Intersection that includes new visual art, public intervention, performance and media in search of physical, personal, social, political and creative ground.
Everything Has Been Arranged is only being performed three times: Dec. 6, 7 and 8 at Intersection. The evenings will also include performances of unpublished interviews on the Sudan civil wars culled from the newest publishing imprint from McSweeney's, Voice of Witness.
Also part of Grounded? is Vendela Vida's new theater piece, let the northern lights erase your name, directed by Danny Scheie. The piece is from Vida's novel of the same name, which one reviewer described as walking "a very fine line between high-camp comedy and lyrical seriousness."
let the northern lights erase your name will be performed Dec. 13, 14 and 15 at Intersection.
For a complete listing of Grounded? events, call 415-626-3311 or visit www.theintersection.org.