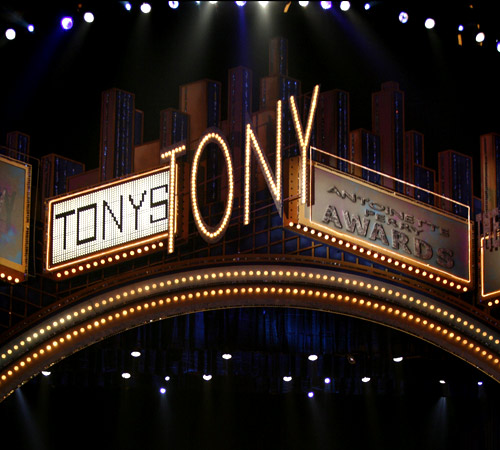 This Sunday, the Tony Awards will be handed out.
Here's what you need to know (and get busy organizing your Tony party — we've got to get those dismal ratings out of the basement so CBS will continue broadcasting the darn things).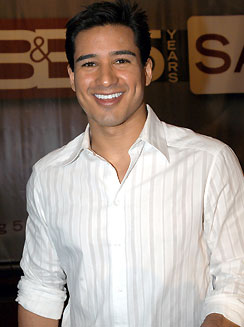 For the first time, there will be pre-ceremony Tony Concert chock full of juicy musical numbers from all the nominated shows. In the Bay Area the concert will be at 1 p.m. Sunday, June 15 on KPIX-TV. Mario Lopez (currently playing Zach in A Chorus Line) hosts, and we'll see numbers from 10 musicals: A Catered Affair, Cry-Baby, Grease, Gypsy, In The Heights, Passing Strange, South Pacific, Sunday in the Park with George, The Little Mermaid and Xanadu—on stage at the Allen Room at Frederick P. Rose Hall, home of Jazz at Lincoln Center, with its spectacular, floor-to-ceiling views of Central Park South visible to viewers of the telecast.
Nominees who perform on the program include Laura Benanti (Gypsy), Daniel Breaker and Stew (Passing Strange), Kerry Butler (Xanadu), Daniel Evans (Sunday in the Park with George), Faith Prince (A Catered Affair) and Loretta Ables Sayre (South Pacific).
"We've tried very hard not to cannibalize anything that will be on the actual Tony telecast, but just to whet people's appetites for June 15," says The Broadway League's Jan Friedlander Svendsen, who is an executive producer of the special. "We purposely didn't want this in costume, we didn't want big production numbers. We wanted it to feel very intimate. And we wanted to have those up-close-and-personal profiles."
Actor nominees who are interviewed during the pre-Tony telecast include Laurence Fishburne, who talks about his role as a Supreme Court justice in Thurgood, and Patrick Stewart and Kate Fleetwood, who reveal a touching story from the casting of their revival of Macbeth. Steppenwolf Theatre Company members Laurie Metcalf (November) and Deanna Dunagan, Amy Morton and Rondi Reed from the Best Play nominee August: Osage County celebrate the success of Steppenwolf-ers on Broadway this season—the roster also includes Martha Plimpton and Kevin Anderson—who all told represent six different Broadway shows.
"One of the issues with the Tonys is, often times, not all of our nominees are as well known as, say, Oscar nominees," says Svendsen. "It's great to let audiences be exposed to some of those who aren't as well known. It's kind of like the Olympics. Many of those athletes aren't as famous, and one of my favorite parts of watching the Games is getting to know those athletes from a human interest side. Then I have an emotional connection with them and a more rooting interest in who's going to win."
The Awards, hosted by Whoopi Goldberg (thank God someone on "The View" cares about theater since Rosie O'Donnell's departure) begin at 8 p.m. on TV, but watching the tape delay is so retro. Why not tune into the live Webcast? Past Tony winners Michael Cerveris and Julie White host. Log on to www.tonyawards.com for all the details.
On the broadcast, we'll get musical numbers from all four of the Best Musical nominees (Cry-Baby, In The Heights, Passing Strange and Xanadu) and the four Best Musical Revival nominees (Grease, Gypsy, Sunday in the Park with George and Rodgers & Hammerstein's South Pacific).
Also represented will be three other new Broadway musicals: A Catered Affair, The Little Mermaid and The New Mel Brooks Musical Young Frankenstein. And just for good measure, Rent and The Lion King will also make appearances.
Video memories from past Tony winners, clips from nominated shows and a whole lot more await you at www.tonyawards.com, your one-stop shop for Tony Award information.
To whet your appetite, here's Passing Strange on "The View."