The Richmond/Ermet AIDS Foundation's annual gala fundraiser, Help Is on the Way 14: Blame It on the Movies, is this Sunday, Aug. 3, at the Palace of Fine Arts in San Francisco.
As usual, the roster of performers is impressive. Among the locals you'll find singing songs from movies (both great movie musicals and pop songs from contemporary blockbusters) are Rita Moreno, Paula West and the Barbary Coast Cloggers (they'll be clogging a movie song, presumably).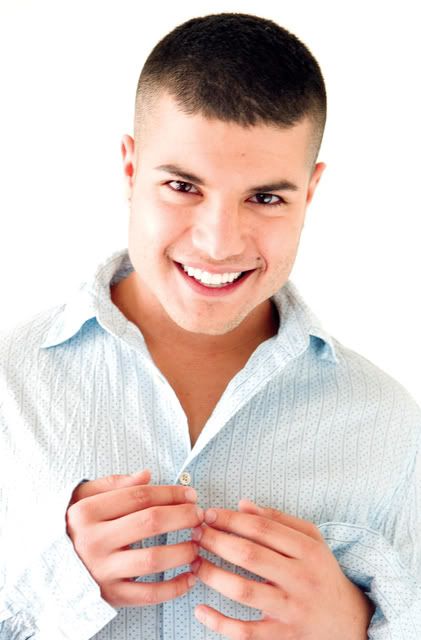 Among the out-of-towners are a slew of "American Idol" alumni including Frenchie Davis, Vonzell Solomon, RJ Helton (above), Constantine Maroulis and Kimberly Locke — all the AI kids happen to be in town because they've been performing at the Rrazz Room.
And then there are the Hollywood celebs winging north to lend a hand and raise money that will be distributed to local AIDS/HIV organizations. Here are the stars:
– Marilu Henner – Probably best remembered for her stint on "Taxi," she also performed in Chicago on Broadway.

– Ricki Lake (right)- Got her start in John Waters' original movie Hairspray, went on to have her own headline-grabbing talk show.
– Maureen McGovern – One of the cabaret scene's great talents, McGovern was, for a brief moment, the queen of disaster movie themes having recorded hit tunes from The Poseidon Adventure and The Towering Inferno.
– Jai Rodriguez – An Emmy winner for "Queer Eye for the Straight Guy," Rodriguez has performed on stage in Rent, The Producers and Zanna Don't.
– Lauren Wood – A singer-songwriter known for her song "Fallen" on the Pretty Woman soundtrack.
– Vicki Lewis – Lewis arrives fresh from her stint as Mama Rose at Sacramento's Music Circus. She's probably best known as the fiery redhead on NBC's "Newsradio."
– Carole Cook – The inimitable diva of Help Is on the Way, Cook's comedy is always an evening highlight.
– Bruce Vilanch – What would an evening be without the comic stylings of the man who has made Bette Midler and the Academy Awards funny for years?
Tickets for Sunday's event are $50-$175. Call 415-931-0317 or visit www.richmondermet.org